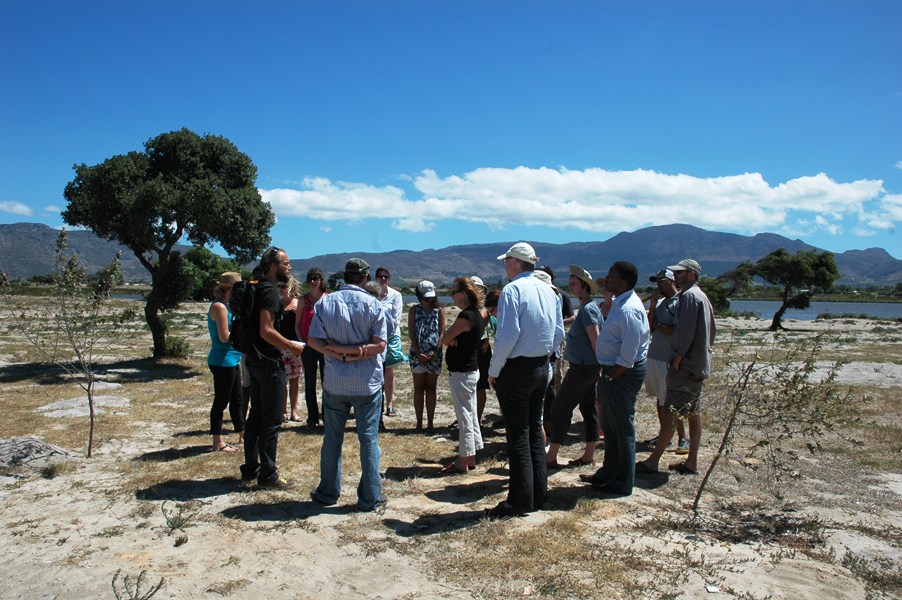 Working group leads: Georgina Cundill & Dirk Roux
Working group members: Harry Biggs, Tally Palmer, Karen Esler, Luthando Dziba, Michelle Audouin, Nadia Sitas, Christo Fabricius, Rika Preiser, Sharon Pollard, Gregg Brill
Working group description:
During this early phase of SAPECS our main strategy for being vibrant is to be a community of practice ourselves, i.e. to learn as a group about something while practicing it. As scientists, our learning involves publishing and our practicing takes place through case studies. Working group members are involved with several transdisciplinary studies addressing various social-ecological issues. This working group aims to provide a virtual space for sharing of experiences and insights as well as for providing colleague review of products. Co-authoring of future papers may self-organize from these interactions.
Our group also has meta-learning and watchdog responsibilities within SAPECS – i.e. we aim to learn about how SAPECS is learning and point out strengths and weaknesses in terms of how well we are doing in terms of transdisciplinary practice. Mainstreaming and effective implementation of new and relevant knowledge are explicit aims of following a transdisciplinary approach.
Key words that define our focus include: transdisciplinary research; communities of practice; social learning; mainstreaming; institutional change.
More information:
Download a "starter-kit" bibliography for transdisciplinary and mainstreaming research here: Bibliography
Recent publications:
Roux, D., Nel, J., Cundill, G., Farrell, P., Fabricius, C. 2017. Transdisciplinary research for systemic change: who to learn with, what to learn about and how to learn. Sustainability Science, DOI 10.1007/s11625-017-0446-0
Cundill, G., Roux, D. and Parker, J. 2015. Nurturing communities of practice for transdisciplinary research. Ecology and Society. 20(2): 22.