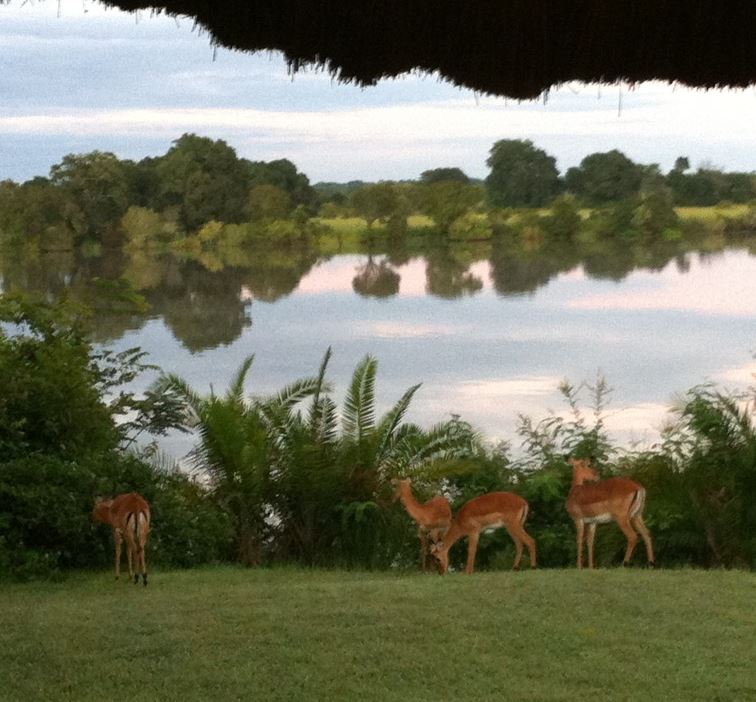 View from Mukambi Lodge on the banks of the Kafue River, Zambia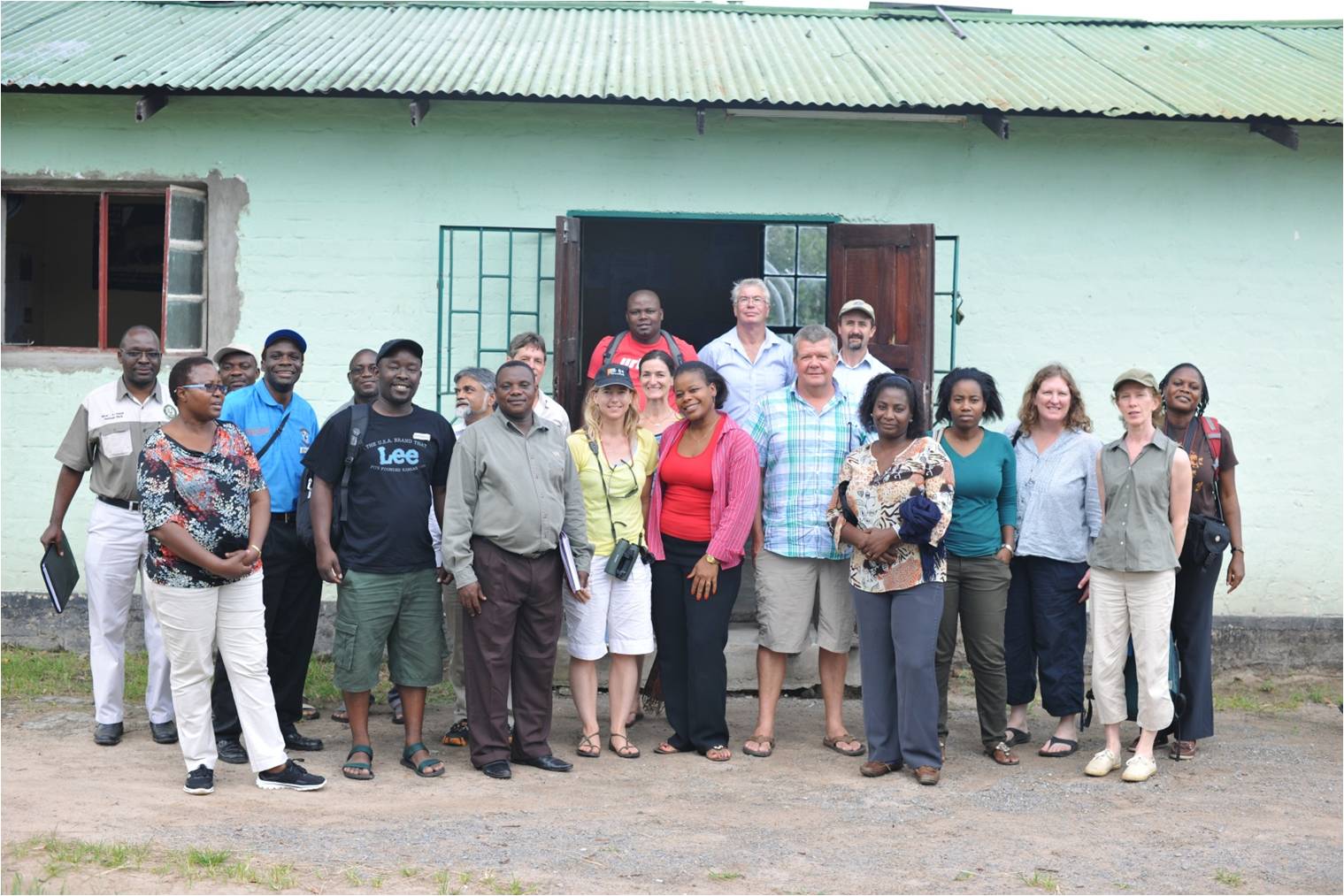 Project lead (SAPECS affiliated): Karen Esler
Who's involved?: A diverse group of researchers from four partner institutions: Stellenbosch University (South Africa), Copperbelt University (Zambia), Suth African Wildlife College (South Africa) & the Norwegian University of Life Sciences (Norway)
Project description: A key concern facing large protected areas and buffer zones in southern Africa is that they are locked in a vicious cycle of rural poverty and environmental degradation. Weak knowledge about the practicalities of micro-governance, devolution and economic policy, weak stakeholder learning systems and a major shortage of professionals with economic, governance and stakeholder skills are central to these challenges. A 32 million rand project funded by the Norwegian Agency for Development Cooperation (Norad) under the new NORHED programme (Norwegian Programme for Capacity Development in Higher Education and Research for Development) has now provided a critical opportunity for research and capacity building in this arena. In February 2014, an inception workshop was held at Mukambi Lodge along the banks of the Kafue River, Kafue National Park in Zambia. Here, project partners, stakeholders and potential PhD students met to prioritize research topics, develop Masters modules and to conceptualize the operational plan for this 5-year programme.
Stellenbosch University (SU) is one of four partners. The others include the Copperbelt University in Zambia (main contractual partner with Norad), South African Wildlife College in Limpopo (a SADAC wildlife training college) and the Department of International Environment and Development Studies at the Norwegian University of Life Sciences (NMBU). Professors Brian Child (University of Florida, The Nature Conservancy Council and SU Extraordinary Professor, School of Public Leadership (SPL)), Kobus Muller (SPL) and Karen Esler (Conservation Ecology & Entomology) are the participating researchers from SU, which will be receiving 12 PhD candidates over the next 5 years. These students will receive training through the TsamaHub (Transdiciplinarity in Sustainability – Analysis, Modelling and Assessment), which focuses on training for sustainable solutions to Africa's problems in complex social-ecological systems.
As part of the embraced philosophy of transdiciplinarity and co-learning, a range of key stakeholders were present at the inception meeting – these included representatives from Game Rangers International, Higher Education Africa (CHET), Ministry of Agriculture Mozambique (Direcção Nacional de Terras e Florestas), Panthera, SabiSands, SanParks, The Nature Conservancy Council (TNC), United Nations Development Programme (UNDP), Wits Rural, Zambian Forest College, Zambian Wildlife Authority (ZAWA), as well as representatives from the communities surrounding Kafue and from the private sector. During the course of the week, delegates had an opportunity to engage with the challenges facing Kafue Park managers, tourism operators, and community members living in and around the buffer zone of the park. This practical context helped the group to jointly frame and prioritize research and teaching plans.
For more information on the project, its funder and partner institutions see:
https://www.umb.no/noragric/article/norhed-improving-the-governance-and-economics-of-protected-areas
NORHED: https://www.norad.no/en/support/norhed
NMBU: https://www.umb.no/noragric/
CBU: https://www.cbu.edu.zm/index.php
SAWC: https://www.wildlifecollege.org.za/